Of the six full days I enjoyed on board the Viking Star during my Romantic Mediterranean itinerary in December, I spent five at the spa. Each stint wasn't an entire day, mind you, but I enjoyed access to the spa's incredibly awesome hydrotherapy amenities for perhaps an hour or two in between exploring ports, dining, and working out on the ship. A pricey endeavor, you think? Not so much, because access to hot tubs, the steam room, saunas and more is completely complimentary on Viking ocean cruises — currently on the Viking Star, and soon on the forthcoming Viking Sea, debuting this year, and  Viking Sky, scheduled to launch in 2017.
Complimentary access to a spa's such pampering amenities is virtually unheard of on most major cruise lines, where passengers typically pay a daily fee to enjoy the premium hydrotherapy features, or take some time to soak and steam in conjunction with a paid service. But on Viking ocean cruises, these wonderful amenities are included in the price of your cruise, so why not enjoy them?! (I sure did.)
The co-ed thermal suite is the shining star of the LivNordic Spa on the Viking Star. Its showpiece is a large, warm thalassotherapy pool filled with sea water and just a smidgen of chlorine. On one end of the therapeutic pool, pipes with bubble jets serve as a spot to sit, but you need to hold on to the pipes to enjoy the force of the jets and not get swept away (not complaining – I loved sitting there feeling the forced water on my back and legs). Adjacent is a smaller hot tub that is drained nightly; this was superb for soothing sore muscles.
Also in the thermal suite is a toasty steam room, a cold-water bucket shower, a rainfall shower with side jets, and the entertaining Snow Grotto — a blue-lit room with snow literally falling from the ceiling to form a thick layer of icy snow on the floor. Modeled after Nordic bathing rituals (Viking Cruises was founded by a native Norwegian), the idea is that you alternate between stations for full therapeutic benefits: detoxifying the body, relaxing tired muscles, boosting circulation. Soak in the large mineral pool, then stand under the cold bucket, then pop into the steam room, and step into the refreshing (!) Snow Grotto. Repeat as often and as long as you like.
I often ended my Nordic bathing ritual with a stint on the heated ceramic tile loungers. So relaxing and soothing, these chairs were coveted spots for repose, especially during the pre-dinner hour. (Tip: If you want to find the spa empty, go at the very beginning of the cruise, such as the first day before other cruisers discover the freebie amenities; or check it out mid-morning, when most passengers are out touring in port.)
Other highlights of the spa were the amenities in the women's locker room (identical in the men's locker room): lockers you could open and close with your room key (I did find some snafus with this locking system, but attendants were on hand to help me mitigate); a sauna; and a cold plunge pool. Each locker room has a comfortable waiting area where you can regroup before your spa service.
And I'd be remiss if I didn't mention my 50-minute "Swedish deep massage," which I received from, wait for it, a native Swede. The spa manager told me the vast majority of the spa's employees and service providers are indeed Swedish. To be truthful, I prefer my deep-tissue massages to be a bit firmer than I received on the Viking Star, but frankly, I was happy to settle in and just enjoy being rubbed on the warm table.
The LivNordic Spa offers body scrubs, facials, waxing and brow tints, as well as pedicures and manicures in the next-door salon that has full hair-cutting and hair-styling services, too. Gentlemen can receive beard trims and classic shaves in their own small barber shop.
I found the fitness center quite good on the ship. With plenty of space for cardio machines (ellipticals, stationary bikes, treadmills), it could accommodate several passengers at once (and was generally empty during mealtimes). The free-weights area was a little small, but a third room allowed for space to spread out with a yoga mat or fitness ball. I very much enjoyed working out in the fitness center a couple of times — a necessity after eating well and often on the Viking Star!
Finally, my roommate and I enjoyed choosing our own "daily intention cards" from the bowl at the spa's front desk. We each amassed a handful of them by the end of the cruise. They are a thoughtful gesture and "mindfulness" reminder that is so important when traveling: Take time to breathe deeply, enjoy your surroundings, and set your intentions to fully embrace and enjoy your trip!
Pin it for later: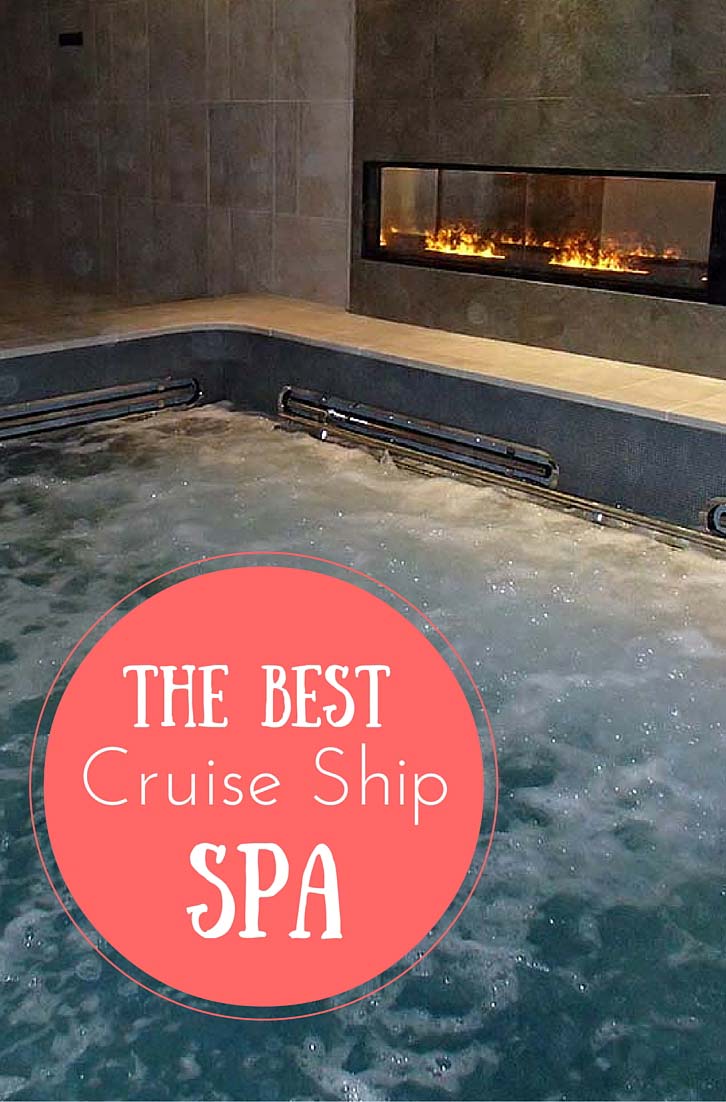 Thanks to Viking Cruises for hosting me on a marvelous Mediterranean itinerary in December 2015.