The best summer vacation destinations vary according to our travel needs and wishes. Top US summer family vacation spots may not be the best for romantic getaways, and vice versa. Nonetheless, travel experts are great resources to look to for the top 10 summer vacation recommendations. The personal experience that informs their recommendations ensures that those 10 best US summer romantic vacations, family travel, and everything in between will be the right choices for any travel planner.
Top 10 Best US Summer Vacation Destinations
California – It's a huge, huge state, of course, but I'm going to go with Southern California's Los Angeles area and San Diego County for my own "best" US summer vacation destinations. From the theme parks like Disneyland and Legoland for families with young children, to Malibu, the La Brea Tar Pits and Santa Monica Pier for parents of older, more jaded kids, Los Angeles and San Diego in Southern California hit all the right spots for summer family travel.
Hidden Meadow Ranch, Arizona – TwinCitiesGal Beth Blair knows that much of the southern half of
Arizona is too hot for a comfortable family vacation in the summer, but Hidden Meadow Ranch is different. She says, "It's the perfect getaway for an unplugged vacation. We didn't think we would make it without cell service or TV but it was the most relaxing vacation we have ever had – and the food was delectably fresh."
Lake Champlain, Vermont – Suzanne Kelleher suggests Lake Champlain as a top summer family travel spot, and she speaks with real authority; WeJustGotBack is a very well known respected family travel source. She told The Vacation Gals, "The Tyler Place on Lake Champlain offers the best of all worlds — part outdoorsy family camp with an incredible array of fun water- and land-based activities and excursions, part luxury all-inclusive with fabulous food, opportunities for pampering, and staff-to-guest ratios. Not only does TP offer the best kids' programming I've ever run across, but it also offers the best roster of adult activities as well. Every day offers an ideal mix of family time, kid time, alone time, and couple time, so everyone gets their needs met and leaves feeling rejuvenated and restored. We'll be making our third trip there this summer."
Madison, Wisconsin – Mother of All Trips' Mara Gorman is a great friend and a pro at family travel.
She recommends Madison, Wisconsin as a top place for summer vacation with kids because of all the options for family fun. Hiking, swimming, bike rides around the city's four lakes, a wonderful Children's Museum (reopening in a much larger space August 2010) are all terrific activities. She also notes that the nearby University of Wisconsin Arboretum and Henry Vilas Zoo are best for vacationing children, and are completely free of charge as well.
Nantucket, Massachusetts – Johnny Jet, who somewhat famously visits over 20 countries annually and provides a fantastic weekly travel deals newsletter, casts
his vote for Nantucket. Nantucket is a town, an island, and a county — all with the same name. Johnny suggests traveling during the week to Nantucket, as the weekend summer crowds do get formidable. His favorite spot for lunch is a house-turned-sandwich shop called Something Natural at 50 Cliff Road. It's family-friendly and casual, with huge portions, so Johnny Jet suggests ordering half a sandwich.
North Carolina – Barbara Weibel, who has been fascinating her fans with her Mexico adventures in Hole in the Donut, especially loves Brevard in North Carolina. She told us that the town is music-filled all summer, and is the perfect place to set out for any of the 450 waterfalls in Transylvania County. Beautiful scenery and perfect high altitude temperatures make this part of North Carolina a top US summer vacation destination.
North Dakota – It sounds offbeat, and it's certainly not on mainstream top summer family travel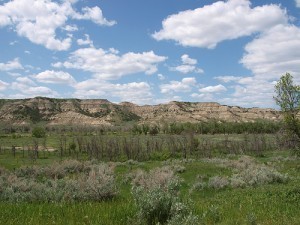 destination lists, but Linda Kramer knows this part of the US well. She recommends North Dakota for a fun and family-friendly summer vacation spot. Minnemom especially likes Medora, describing museums, shops, and entertainment; if you live in the Upper Midwest, consider Medora for part of a family vacation in the Dakotas.
Olympic National Park, Washington – Gary Arndt, travel expert non plus ultra, suggests this US National Park for summer travel. He told us, "It is driving distance from Seattle and is a great park without all the traffic you get at Yellowstone or Yosemite. Olympic National Park is up in the mountains and gets the cool breezes off the Pacific, so if you want to escape the summer heat, it's perfect. It also has the only rainforest in North America."
Seattle, Washington – Seattle is very close to Olympic National Park, and Pam Mandel loves to show off her home town. Her Visitor's Guide to Seattle includes her favorite sights and experiences in Seattle. Nothing like a hometown recommendation from a travel expert!
Vail, Colorado – ColoradoGal Kara Williams loves Vail (and it's not as close to her home as you'd think)
for summer vacations. Great skiing in winter, yes, but the mountain town of Vail offers a plethora of fun things to do in the summer as well. Her top picks for a summer trip to Vail include spa treatments, annual festivals, locally grown food in top-notch restaurants, and lots and lots of outdoor activities.
Your favorite US summer vacation spot's not on the list? Don't get mad — tell us! It's a big country, after all, and there's plenty of room for other great destinations for summer travel.
Save