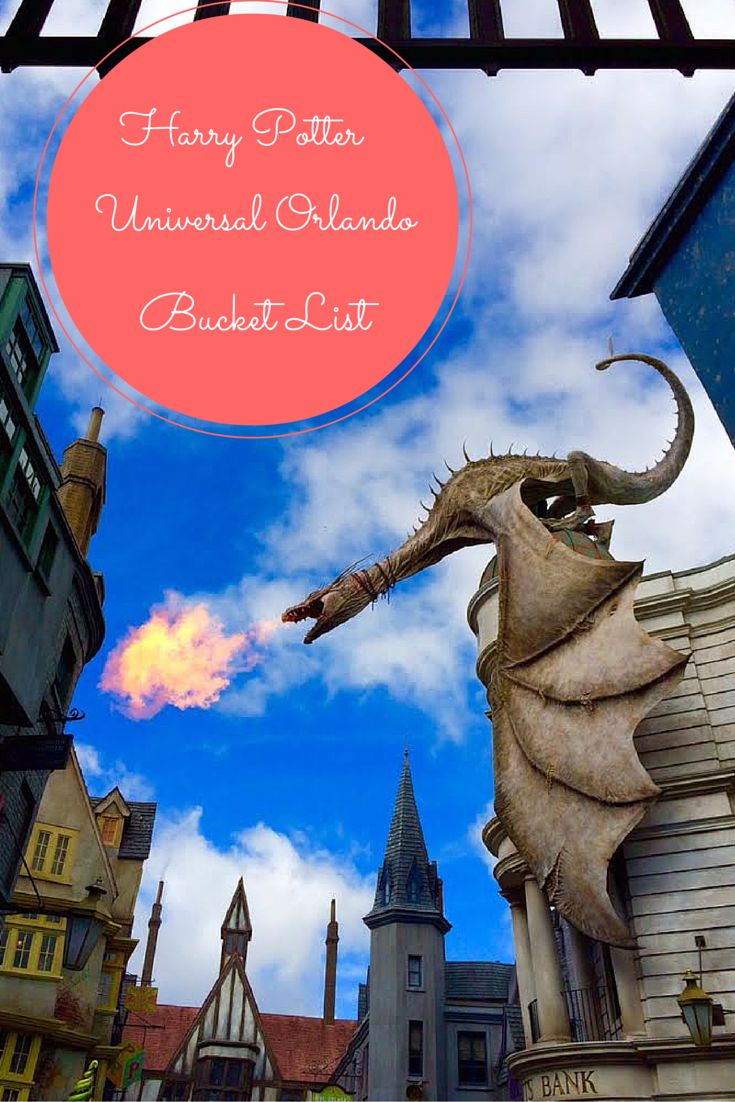 This summer my Harry Potter aficionado daughter Maddie checked a biggie off her personal Harry Potter Bucket List. I'm not sure nine-year-olds really have a bucket list, but you better believe she has a long list of things to see and do. Our summer road trip took us to Universal Orlando for the first time with plans of experiencing both lands that make up the Wizarding World of Harry Potter: Hogsmeade and Diagon Alley. However, what I (a Muggle, as my daughter calls me) wasn't expecting was getting immersed in this fantasy land. But how could I not? The details are so fine tuned there isn't a soda brand or "Muggle drink" to be found. The ambiance of every store and eatery keeps true to the book, and our meal at Three Broom Sticks was the best we've ever had at a theme park. We actually had food left over from our Great Feast Platter. Outside, storefronts beckon visitors, witches and wizards roam the streets, while a fire-breathing dragon roars overhead. There is so much to see and do. You could make an entire day just out of this land. Thus, I present a good start to your Harry Potter bucket list at Universal Orlando.
1. Interactive Wand. Diagon Alley and Hogsmeade both go above and beyond when it comes to bringing a book (or movie) to life and one of the most impressive aspects involves the Interactive Wands ($48). Maddie bought hers at Ollivanders in Diagon Alley. It's true, these magic wands aren't a cheap souvenir but they do allow burgeoning wizards to perform magic in special sports around the two parks. For example, it can make feathers rise and pens write. But know that every trick has its own spell (special wave of the wand). Look on the map, a key on the ground, or a kind costumed wizard for directions or assistance. In our world, the wand experience was priceless.
2. Butter Beer. The creamsoda-like Butter Beer is everything you've heard. These frothy cold or frozen drinks are delicious and when you're home you may even find yourself googling a homemade recipe. We visited on a very hot day, so the hot version was out but I'd still love to sample that delight. Note the souvenir cup on the right.
3. Chocolate Frogs. The appreciation for these little treats is best if you've read the books so I won't explain the significance. If you'd like a Chocolate Frog of your own, they are found at Honeyduke's for one and come fancily packaged with a picture and description of a famous Witch or Wizard (just like the book). They are pretty tasty, too.
4. Hogwarts Express (aka: "The train" that takes guests between Hogwarts and Diagon Alley). The magic is alive and well at Platform 9 3/4. Watch your friends and family disappear into a brick wall (sound familiar?), see Hedwig (Harry's Snowy Owl), and best of all be entertained on your way between the two lands – and watch out for those Chocolate Frogs!
5. Rides. When people think of Universal Orlando rides come to mind and for good reason. This park has some pretty amazing rides, and the Wizarding World of Harry Potter can take credit for its part. In Hogsmeade Harry Potter and the Forbidden Journey is outstanding as long you don't get motion sickness. The long winding wait through Hogwarts School of Witchcraft and Wizardry castle is worth the wait. This 4 minute ride is where more Harry Potter magic is found. Dragon Challenge actually has two (formerly dueling) roller coaster rides, so you will want to ride both – easy, breezy if you have an Express Pass. This was one of our favorite rides. It's thrilling yet not as hard on the body. Flight of the Hippogriff is best for families not looking for anything too extreme. Back at Diagon Alley the excitement continues on the Harry Potter and the Escape from Gringotts, a ride similar to Forbidden Journey with breathtaking special effects.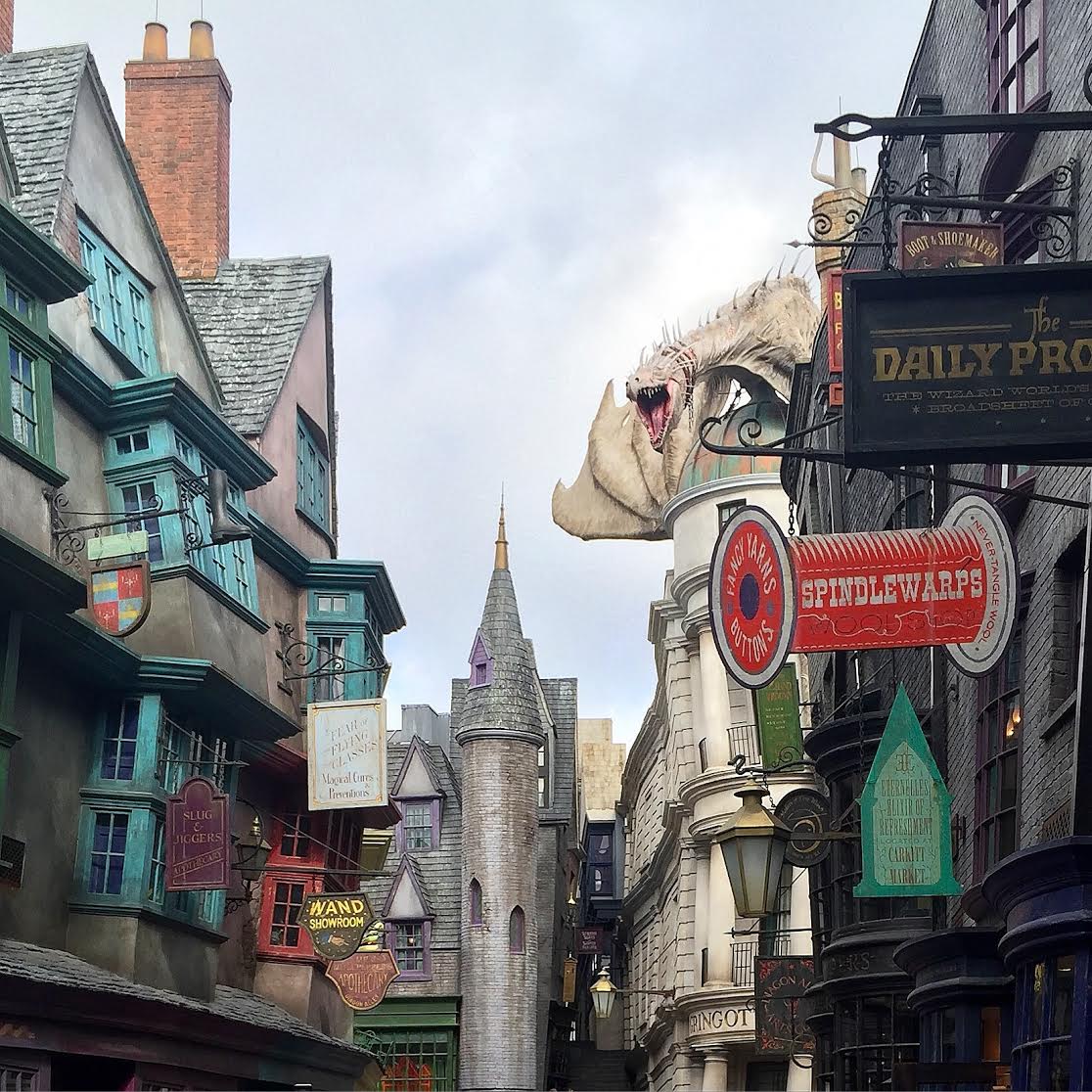 There is so much more to see and do. What else is on your Harry Potter bucket list?

This article includes affiliate links, which means we may earn a commission if you click the links and/or make a purchase.