Planning a spring break vacation usually starts with deciding on a destination. Spring break vacations in North America typically lead college students and families to warm, southern spots – Orlando and South Beach in Florida, for example, or Los Angeles and San Diego in California – perhaps to celebrate that t-shirt and shorts season is right around the corner in more wintry climes. Mexico has long been a popular vacation destination, spring break and otherwise, but recent years' travel warnings from the US Department of State have led to travel planners looking elsewhere. A month ago, the US State Department updated its "Mexico Travel Warning" to indicate what it deems as risk to traveling in Mexico. Some US citizens have been the target of violent crimes, says the travel warning release, including kidnappings, robberies and carjackings. Yikes! Sounds pretty scary at first glance, doesn't it?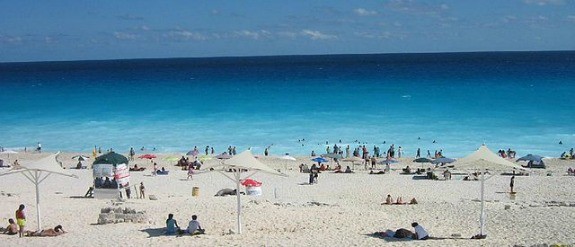 Well, I think this is a shame. The US State Department, and last year the Texas Department of Public Safety, warn against spring break travel to Mexico because of crime and corruption stemming from the drug trade and cartels. While no one would advise travel to the aggrieved border states (i.e., the Mexican states that border the US), Mexico is a big country. There are plenty of desirable vacation destinations in Mexico that are safer than many tourist-friendly cities in the United States. Why cross an entire country off your potential spring break, family or luxury travel destinations? It certainly would not be good for the overall health of Mexico's economy if tourist dollars diminish, hence, cease to give that economy a boost.
The fascinating Mayan history on display in the Yucatan Peninsula/Mayan Riviera is available to all able-bodied travelers. Hiking to and exploring the Mayan ruins makes for an enriching cultural highlight of any trip to Mexico. The historic, cultural, and culinary travel adventures to be had in Mexico are incredible.
Even an all-inclusive spring break vacation, family trip or luxury vacation is as pampering and upscale in Mexico as anywhere else; from Cancun on the east to Los Cabos on the west coast, tropical luxury vacations here are safe. In fact, AAA awarded two more resorts in Mexico with the Five Diamond designation, its highest level. Grand Velas All Suites & Spa resort in Riviera Maya and La Blanc Spa Resort in Cancun are the newest inductees. This gives Mexico a total of fourteen AAA Five Diamond Award properties, along with four AAA Five Diamond restaurants. That the resorts are investing so heavily in upgrades and renovations to achieve this notoriety speaks to the fact that travelers who pay attention know that most of Mexico is a wonderful place to spend a spring break vacation, a family vacation, a luxury vacation, or a combination of all three.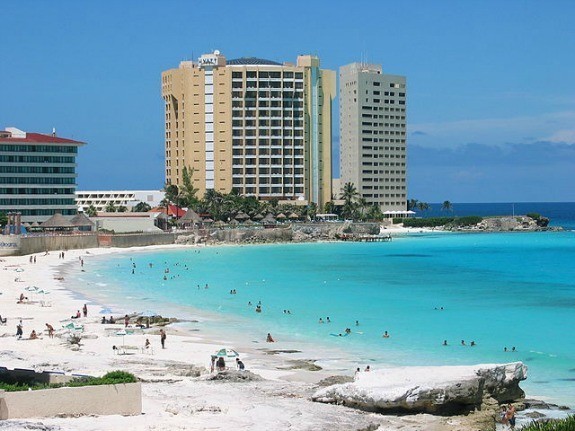 The fourteen resorts and hotels in Mexico that received the AAA Five Diamond Award are all notable for their highest level of luxury accommodations:
* JW Marriott Cancun Resort & Spa in Cancun
* The Ritz-Carlton in Cancun
* La Blanc Spa Resort in Cancun
* Las Ventanas al Paraiso in Los Cabos
* Four Seasons Hotel Mexico D.F. in Mexico City
* Fairmont Mayakoba in Riviera Maya
* Grand Velas All Suites & Spa resort in Riviera Maya
* Mandarin Oriental in Riviera Maya
* Occidental Royal Hideaway Resort & Spa in Riviera Maya
* Rosewood Mayakoba in Riviera Maya
* Zoetry Paraiso de la Bonita Riviera Maya in Riviera Maya
* Grand Velas All Suites & Spa Resort in Riviera Nayarit
* Four Seasons Resort Punta Mita in Riviera Nayarit
* The St. Regis Punta Mita Resort in Riviera Nayarit.
No one is recommending that tourists book lodging in Mexico's border states. That would be foolhardy at best, and at worst, calamitous. But remember that the resort areas of Mexico are as safe, sunny, and tourist-friendly as ever. The US State Department paints with a broad stroke. Don't allow fear to rule your travel planning decisions for spring break vacations, or any other time of year. The border states of Mexico may inadvisable for travel, but the popular tourist destinations remain safe for luxury, family, and spring break vacations.