London is one of the most popular cities in the world for travel (along with Paris, Rome, and New York City). Clearly there's plenty to do in this cosmopolitan and historic city; from romantic travel to family vacations, London is the top choice for city vacations in the United Kingdom. We went there for our summer vacation and our children weren't bored for a minute. Things to do in London with kids include tourist standards like the London Eye and the Natural History Museum, but thankfully our kids are also moderately interested in history and pomp. And shopping. Things to do in London with kids such as these can range from the meaningful (British Museum!) to the material (Harrods!) in one afternoon. The important element was that we were together, having a wonderful vacation and enjoying each others' company.
We were in London for a week, and managed to see and do everything we wanted to except for picnicking in one of London's eight Royal Parks. We had plenty of things to do in London each day as a family; here is what an ideal weekend might look like for a busy family vacation in London.
Arrive at Buckingham Palace early for a great viewing of the Changing of the Guard. There are a few ideal spots for this; we got to Buckingham Palace 20 minutes before the Changing of the Guard, and while a crowd was beginning to form, "front row" spots (these aren't seats; you stand up in the crowd) were easily found. The Changing of the Guard is easily one of London's top tourist attractions, so if your family vacation coincides with peak travel season, remember to get there with time to spare.
The Tower of London is a tube ride away from Central London, on the North Bank of the Thames. Travelers with a keen interest in English history will enjoy standing here and exploring the former prison. In its earliest days it was a royal residence build under the reign of Richard the Lionheart in the 1100's, but the Tower of London is most known for being a prison. Anne Boleyn was one of the notable people imprisoned (and executed) at the Tower of London.
The London Bridge spans the Thames (as does the modern Millennium Bridge, which my kids found more interesting due to its destruction via Death Eaters in the last Harry Potter movie). It was the first bridge over the Thames until the Westminster Bridge was constructed. Also, pictured, the Tower Bridge is very close to the Tower of London, hence, a good "two-fer" if you're scheduling a busy day.
The British Museum is a really interesting one; there are truly so many museums in London, but I'd recommend that international tourists skip the Museum of Natural History and focus on the more human history-centric ones for their London museum quota. The sheer amount of world artifacts housed at the British Museum is astounding. The famously contentious Elgin Marbles are here, as are the Rosetta Stone and many, many more antiquities. Consider this, Americans; the British Museum was founded in 1753, before the signing of our Declaration of Independence. This concept awed my children. Watching them digest the magnitude of this fact was a great moment as a parent.
Other museums that an especially museum-loving traveler should spend time at are the Tate Modern, National Gallery, and Victoria and Albert. We made it to the Victoria and Albert Museum on our last day, and the jewelry collection was amazing. The focus is on arts and design here.
Big Ben isn't so much a thing to do in London as it is a thing to see. It is, of course, the large clock and bell in the Palace of Westminster. Because it is iconic, a family may as well walk by and take a look. It's not  accessible to the public, though, so take that photo and move on.
Shakespeare's Globe Theater isn't the original, which burned down in 1613. It opened in 1997 but is a faithful reproduction of the original theater. There are live theatrical productions held each summer at Shakespeare's Globe; we saw a play in Piccadilly Circus instead, but it must be a fun experience to sit in Shakespeare's Globe theater and watch actors perform great works.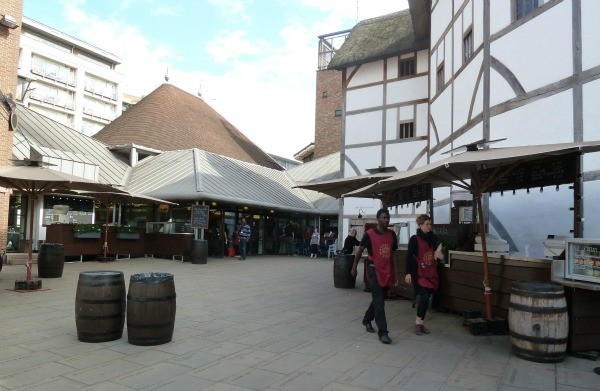 After all this, a weary and footsore traveler can treat herself (and her older children) to a visit to a spa. London has quite a variety of day spas and hotel-based ones, with a wide range of quality. Don't worry about breaking the bank; cheap spa breaks  in London won't ruin a travel budget; a little research before a trip to London can help with spa break deals. it's also a nice way to get freshened up before a night at the theater or upscale dinging experience.
The Royal Parks of London are beautifully manicured, and distinct from each other. We wanted to picnic at a Royal Park but ran out of time, however, one of the hotels we stayed at bordered the Green Park. It was a lovely respite from urban London, to stroll through The Green Park, St James' Park, and Hyde Park. The other Royal Parks are Bushy Park, Greenwich Park, The Regent's Park, Richmond Park, and — probably the most renown — Kensington Gardens.
There are, naturally, lots of other things to do in London during a family vacation. These highlights should go a long way towards giving children and first-time visitors a solid idea of London's place in world history, and a good foundation for a return trip to England's most prominent city.
This post is sponsored by Wahanda, a reliable online source for London day spas.