Let's talk about things to do on Father's Day weekend — what are you going to do? Father's Day weekend is one of those holidays that practically screams for inspiration. Honestly, how many "World's Best Dad" coffee mugs can one man need? (Answer: Not even one.) Breakfast in bed is overdone, a day of golf with other dads isn't special — plus it comes with a message that fathers want to spend time away from their families on Father's Day — and that dried macaroni glued on cardboard craft project isn't so cute anymore once the kids are teenagers. Father's Day should be geared to what each of the important dads in our lives likes to do. For this Father's Day weekend, I asked several of my favorite traveling dads what to do on Father's Day to make them most happy. Unsurprisingly, all of them talked about their ideal Father's Days as being away — not away from their families, but away on an ideal vacation.
I thought that Father's Day weekend was not long enough to bother with fantasizing about extreme away-from-home vacations, but clearly, I thought wrong. Some of my favorite traveling dads' ideal Father's Day weekends are close to home but others would jump at the chance for a little long distance travel. Take Matt Villano, for example, who told me "Every year around Father's Day, I tell my wife the same thing: 'Please do NOT make a big deal.' While some dads like blowout dinners or a day on the couch watching sports, I prefer to have a perfectly normal day with my two daughters (ages 4 and 1). They're the ones who made me a father, the ones around whom I've crafted my life as a work-at-home dad. It doesn't matter where I celebrate, so long as they're there. That said, it just so happens that my family has spent three of my five Father's Day celebrations in Hawaii. My wife and I were married on Maui in June (of 2004) and we fly back most Junes to celebrate. Last year we were on Hawaii Island for the entire month; we spent the holiday horseback riding and chasing chickens on Puakea Ranch.  This year we'll be on Oahu, probably relaxing on a quiet North Shore beach. Again, so long as the four of us are together, the day will be magical." To follow Matt's adventures, please check out his family travel blog, Wandering Pod.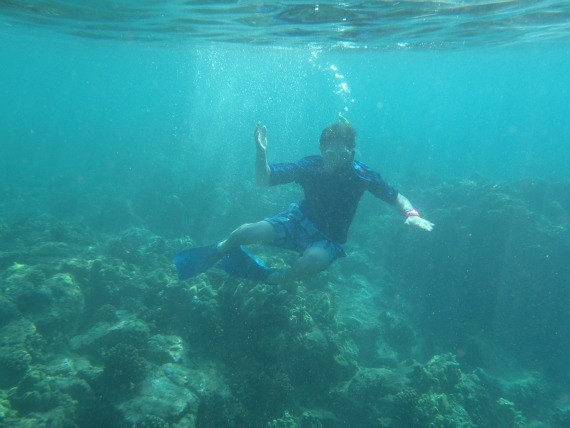 Dave Parfitt is similarly inclined to head out of town for Father's Day weekend. He said, 'As a dad, a guy, a dude, I admit I love my sports. Growing up in Pittsburgh in the 70's, I couldn't help be indoctrinated as a Steelers fan. I religiously follow the standings, and live and die with their wins and losses. So when thinking of things to do on Father's Day weekend, my mind drifts once again to competitions and the ultimate sporting destination has to be the Roman Colosseum. Swords clanging, Gladiators sweating, exotic beasts snarling, how could this not appeal to Dads? Even the name arena, derives from the sandy floor of these Roman Empire amphitheaters (the sand would soak up the blood lost by the combatants). History, sports, architecture, the Roman Colosseum is one travel destination ideally suited for this sports-crazed Father. Plus, it doesn't hurt that right across the street from this world wonder you can grab some fine Italian pasta and gelato.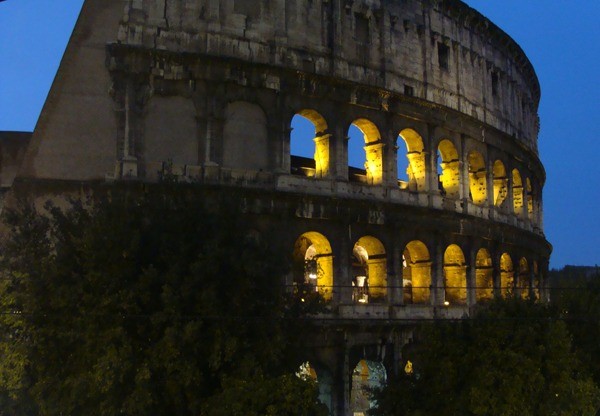 Ah, Rome for the weekend, from a dad that lives in the United States. Sounds pretty idealized, doesn't it? But then, he's lucky; his children still idealize him. Enjoy it while it lasts, Dave! Though, if you keep taking your children with you on your travel adventures, they'll hopefully never stop appreciating you.
The other travel loving fathers I asked kept their Father's Day weekend fantasies a little closer to home. The Vacation Gals co-owner Kara Williams' active and outdoorsy husband Quent took the fantasy route in describing his ideal Father's Day getaway (seems the day might need to be a few hours longer to fit it all in!): "My ideal Father's Day would involve going to an amusement park where we don't have to wait in lines, and spend three or four hours going on roller coasters and other fun rides. Once we have had our fill at the amusement park, we would go for a mountain-bike ride. Nothing uphill, or anything too technical, just a few banked corners and a few small jumps. After biking, we would cool off with a short rafting trip on one of Colorado's famous whitewater rivers. In the evening, my children would go and stay with their grandma, and I would go on a dinner date with my beautiful wife."  Awww! So sweet, you'd think it was Mother's Day we were focusing on here.
My other cowriter Beth Blair's husband has always enjoyed action-packed vacations but when she asked him about his dream Father's Day he said, "You just gave it me." He was referring to the day they spent at the Chicagoland Speedway when he had the opportunity to partake in the Richard Petty Driving Experience. The Rookie experience included eight laps around the track. He reached speeds up to 140mph while Beth and their two children looked on. "Actually," he said, "I do have another idea. Next, I want to drive at Talladega."
Talon Windwalker owns and writes one of my favorite family travel blogs, and he is one of the few single full time parenting fathers I know. He told me, "We don't really celebrate Father's Day. Mostly because I'm a single parent, and it feels a bit weird to remind my child the time is coming and give him some money so he can buy me something. Also, since we travel together full time we're around each other nearly 24/7. It pretty much seems like every day is Father's Day. However, if I were to pick a favorite way to celebrate it would be underwater. I'm a scuba instructor, and he's certified so we dive together as often as possible. One of my favorite times diving with him was when he did his first wreck penetration. I'm a huge fan of wreck diving, so it was a special moment to get to take my son into and through his own wreck. His first time was in Cozumel, Mexico."
As for my own husband, admittedly one of my two most favorite dads in the world? Well, this year, it looks like we're spending Father's Day weekend in San Diego. There are a ridiculous number of family friendly things to do on Father's Day weekend in San Diego. While we're not sure exactly what we'll end up doing yet, a trolly tour around San Diego gives a good lay of the land for visitors, a baseball game at Petco Park could satisfy that once-every-other-year sporting event yen my family has, and the Dinner Detective (a murder mystery dinner show) would be fun for our kids. Stay tuned; the things to do for Father's Day weekend in San Diego will be hosted by Sage Hospitality…and Father's Day weekend is also the weekend of my own birthday, so I might be able to get a bone tossed my way, activity-selection-wise, as well. One can dream.
So, there you have it. Things to do on Father's Day weekend can range from a hike near your family's backyard, to a trip to the Roman Colosseum. What are you doing, buying that "#1 Dad" mug at your local drugstore? Give your husband or father the weekend he really wants for Father's Day.